Happenings At Hatfield - And Beyond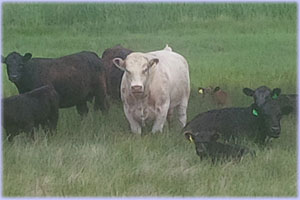 One of the most effective ways to promote the Shorthorn breed is to show commercial cattlemen and women the advantages of using them. In the photo above, Hatfield Snowship 40A is out working to produce some of the ever popular blue roans.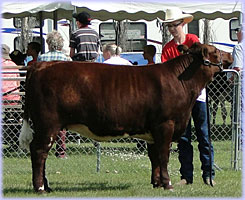 One of the enjoyable events of the summer is attending a few of the different fairs across the province. The photo above shows Nolan Vanderslius and his heifer, Hatfield Augusta 16B, at the Carman Fair.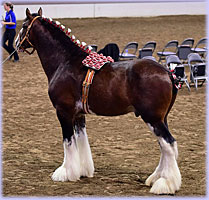 Congratulations to Alamar Acres Clydesdales of Princeville, Illinois, on exhibiting Hatfield Remington to Grand Champion Stallion at the 2015 U.S. National Clydesdale Show, held in conjunction with the Indiana State Fair.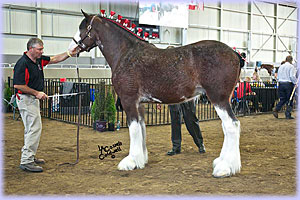 Congratulations to Steve Gregg of Cargill, Ontario, on exhibiting Hatfield Winchester, a son of Hatfield Remington, to Junior Champion Stallion at the World Clydesdale Show, which was held at London, Ontario, in early October.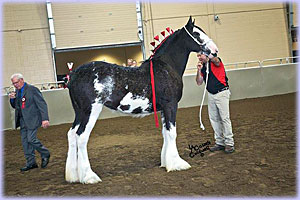 Pictured just above is Hatfield Royal Melody, a filly we are pleased to have raised, and now owned by Joanne Rogers-Luebbert.